Medical Qualitative Rapid Diagnostic Test
Focused and dedicated to the rapid test technology development for the medical industry, Bioeasy offer the rapid test for Infectious Disease,
Tropical Infectious Disease, lnflammation, Gastrointestinal Disease, Cardiac Markers, Diarrhoea and Tumor Markers, etc.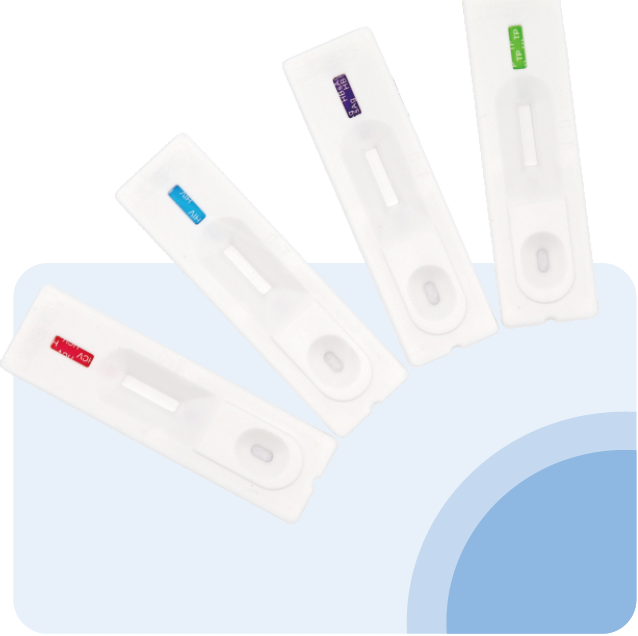 Vision
Dedicated to provide the easy, simple, reliable, quality assurance and affordable rapid test solutions.
Mision
To be the leader in the global market, help people have easy access to the available clinical test on time, through our global distribution network.
BIOEASY Quality Control System
>QC of raw materials, including antigen, antibody, colloidal gold, NC membrane etc.
>Validation before manufacturing
>Optimization and validation in manufacturing process
>Validation before packaging of finished product and accelerated life testing
>Third Party Sampling Validation after packaging
>Sampling testing for kits from same batch and different batches: use a number of different negative samples and samples after addition of different levels of standards for testing to control within and between batch disparity.